10 Prominent Ways Africans Showcase Their Culture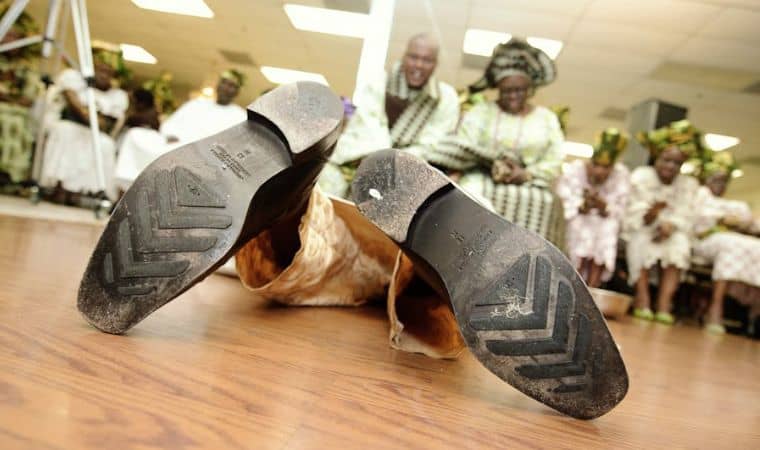 Africa is undeniably rich in culture and tradition. West African countries like Nigeria are rich in artifacts and sculpture. The ancient Benin kingdom, for instance, also took part in the cultural developments in Africa, and some of their old works are still present in the Benin Museum. Wherever Africans go, there are African traditions they can practice to keep them connected to their roots.
Like West Africa, the people of Kenya in eastern Africa are popular for their sculptures, woodcarving, and hunting. Irrespective of urbanization over the years, South Africa is still rich in African culture and music. South African rock music remains a popular genre. African culture is able to withstand westernization through oral transmission from one generation to another. As Africans migrate to other parts of the world for one reason or another, keeping to their traditions is often the only thing that reminds them of home.
Here are 10 Ways Africans Showcase Their Culture
From the way Africans cook their foods to the way they dance, African traditions are rich and dynamic. Traditions usually vary from one ethnic group to another. Therefore, below are 10 African cultures that can keep Africans close to their roots.
#1: Food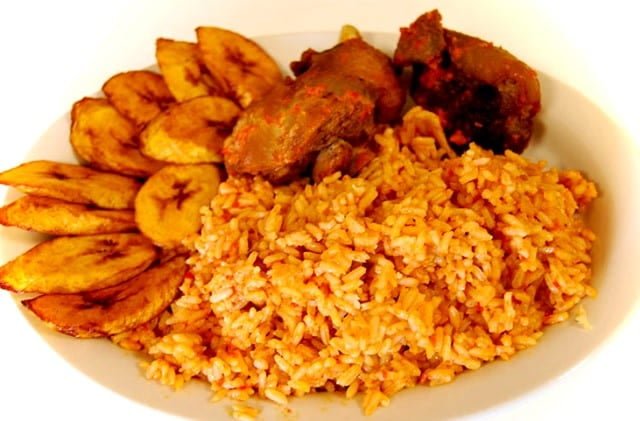 The way we prepare the food we eat says a lot about our culture. It's a symbol of our ethnicity and a means of sometimes coping with the feelings of missing home. Each sub-region in Africa have their distinctive food and varying methods of preparation. The Portuguese continue to influence most food in central Africa due to colonialism. Western African foods are often made from starchy items. People in Southern Africa are known to love barbecues a lot. Examples of commonly consumed food in Africa are Rice, Yam, Fufu, Potjiekos (a traditional Afrikaner stew).
#2: Dance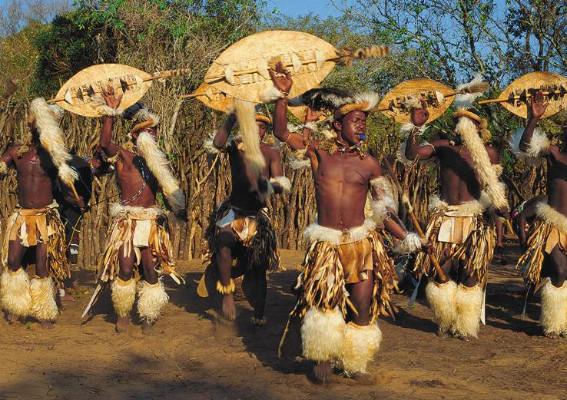 Dancing has been a medium of expression. In Africa, there are different types of dance styles for various occasions. African traditional dance is capable of invoking a cultural attachment to a particular set of people. In Africa, different regions have their dances. Hausa women in Nigeria often dance for healing and spirit possession. In Zulu, the dance styles of young men recall victories of past wars and warriors. Although western dance styles and pop culture are becoming more attractive to the youths, the older generations are holding strong to their traditional dance.
#3: Beadworks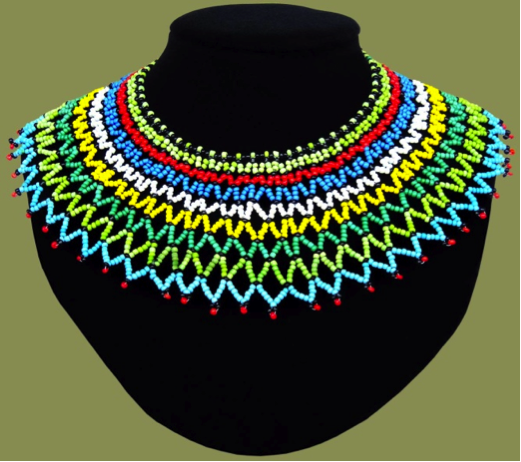 Beadworks were first discovered in Africa. They were made from shells, seeds, and bones until being replaced with actual beads imported from Europe and Asia. The type of beads you wear sometimes signify a societal position, an occasion, or just for beautification. Putting a bead around your neck or wrist creates a sense of belonging, no matter what part of the world you find yourself. Perhaps, it is one of the ways you can announce your identity even without saying a word.
#4: Respect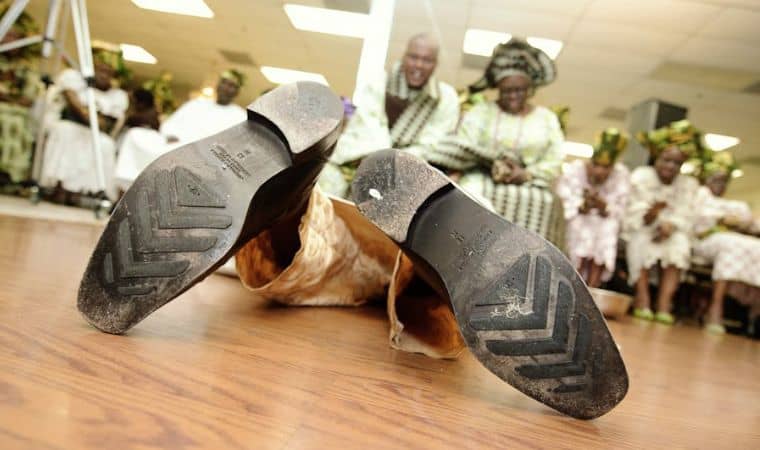 The Africa continent puts so much value on respect for elders. The Yorubas in the South Western part of Nigeria consider it taboo if a man can't prostrate to greet an elder or a woman can't kneel to greet an elderly person. Many believe that giving respect to adults is a blessing for long life and a testament to how you would be treated when you reach old age. The African tradition of respect has existed for ages and would never fade away. Therefore, it is not surprising that Africans in the diaspora often send their children home to learn respect.
#5: Sculpture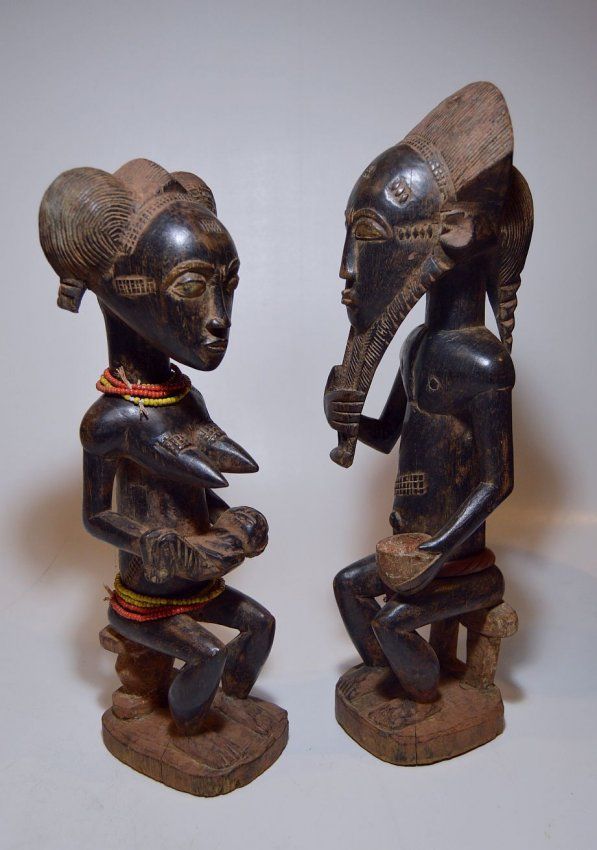 Africa sculptures are carved from wood, stones, and sometimes metal. They are often figurative. Many African arts and sculptures are scattered all over museums in Europe and beyond. African sculptures are conspicuous as they detail skin tone, eyes, and the distinct materials they were made from. You will often find Africans in the diaspora decorating their homes with African cultures. Perhaps, it is because gazing at these sculptures reminds them of home.
#6: Religion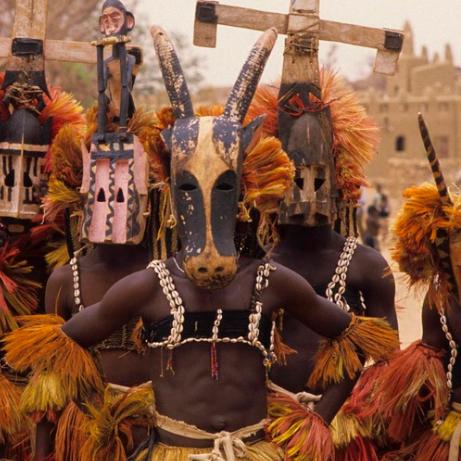 Africa has diverse faiths and beliefs. Before the colonial era, many Africans believed in a creator's existence—that he withdrew himself after creation, and they connected with him through rituals and sacrifices. Examples of some African Gods are Amma, Sango, and Mulungu. Most Africans grew up believing in a spiritual being that watches over them and gives them a sense of guidance in life. Inasmuch as western religion now dominates the African continent, there are still Africans that have held on to their traditional religion.
#7: Music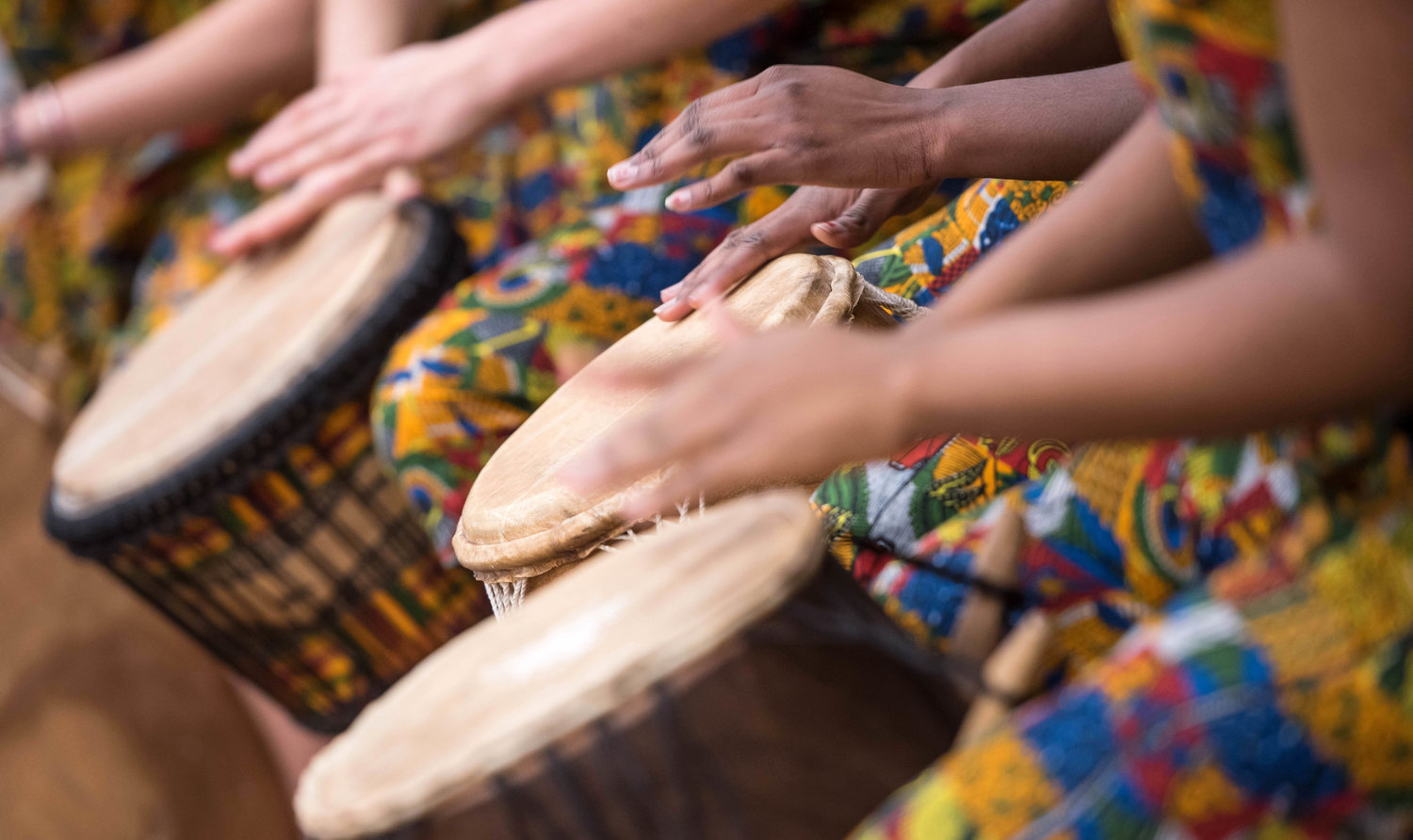 African music has evolved over the years. Hitherto, African musical instruments were made from sticks, animal skins, and animal horns. African music is distinct compared to music from other cultures. The African tune is rhythmic and often has a blend of flute tunes and a mix of Afro-beats. They say music is food for the soul—and it is definitely one of the ways Africans in the diaspora connect to their roots.
#8: Language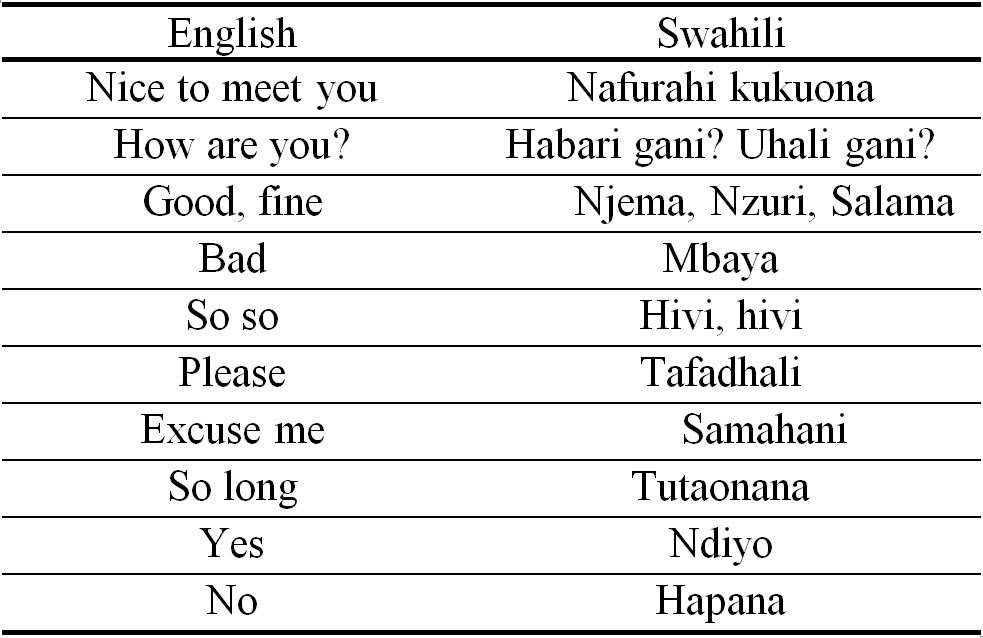 There are about 2000 languages spoken in Africa. However, the idea of a language is for easier communication and creating a meaningful bond between its speakers. It is a general African belief that words said in local dialects or languages are more powerful than those spoken in a foreign language. The Swahili language gave the world "Hakuna Matata" popularized by the "Lion King" Movie. Therefore, wherever Africans go, they always strive to speak their local dialects. If you say language is the most versatile African tradition, you won't be wrong.
#9: Dressing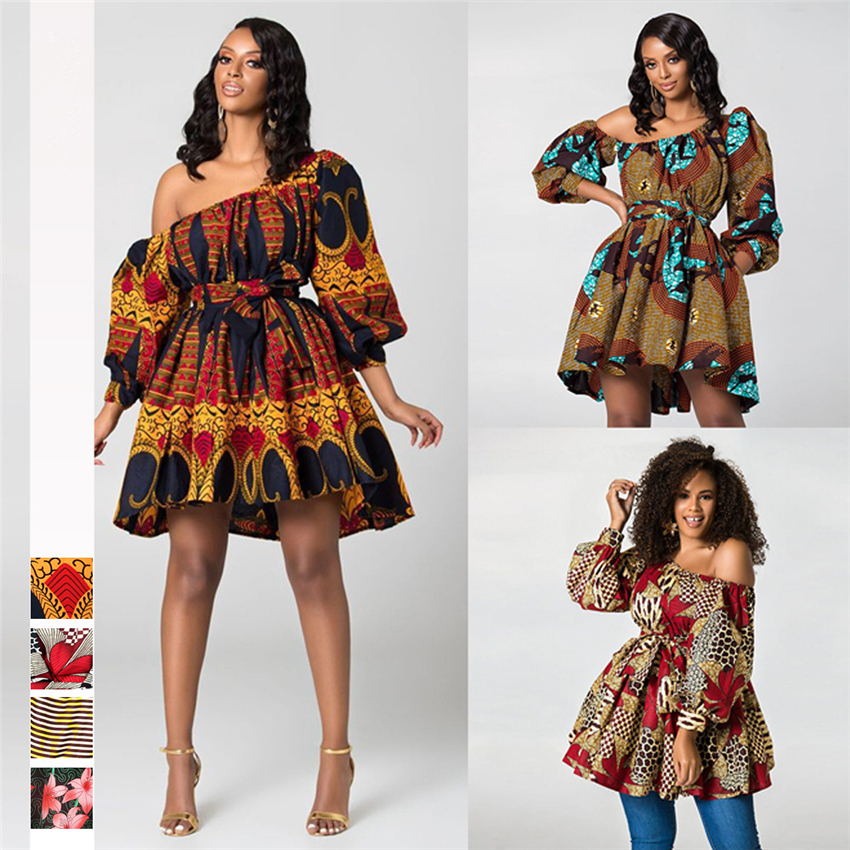 Clothing in Africa varies from locally made "Adire," popularly known as tie and dye, to embroidered clothes and brightly colored Ankara. African clothes are peculiar and easy to identify because of their brightness and elegance, and it's an easy means of cultural identification anywhere in the world. To date, African clothing is one of the African traditions that enjoy massive acceptance around the globe.
#10: Hairstyles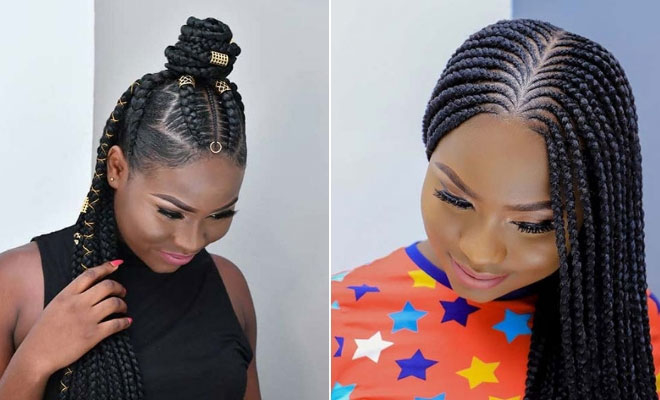 Over the years in Africa, hairstyles signify spiritual status, tribe, position, or societal status. However, African women especially spend long hours in the salon braiding and pressing their hair because of their peculiarity. Men shave their hair in patterns they choose. Thus, it is often easy to spot an African in a public by just focusing on their hairstyle. However, the trend is changing. African men now braid their hair while some women keep a low cut.
Conclusion
It is often hard to maintain your sanity when you are in an alien environment. Things that used to seem normal now feel out of place. This is often what Africans feel whenever they leave the shores of the continent. However, Africans in the diaspora need to understand that they play an essential role in representing their roots and popularizing their African traditions. Therefore, they should practice them without fear. The more popular African traditions become, the less pressure future generations will face to change who they are.