11-Year-Old Ballet Dancer From Nigeria Challenges Norms And Goes Viral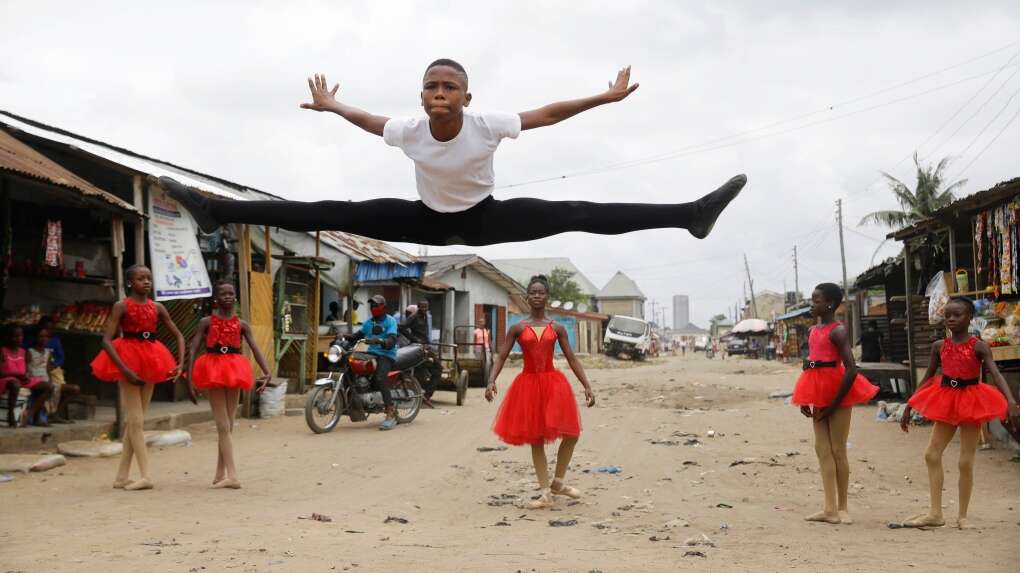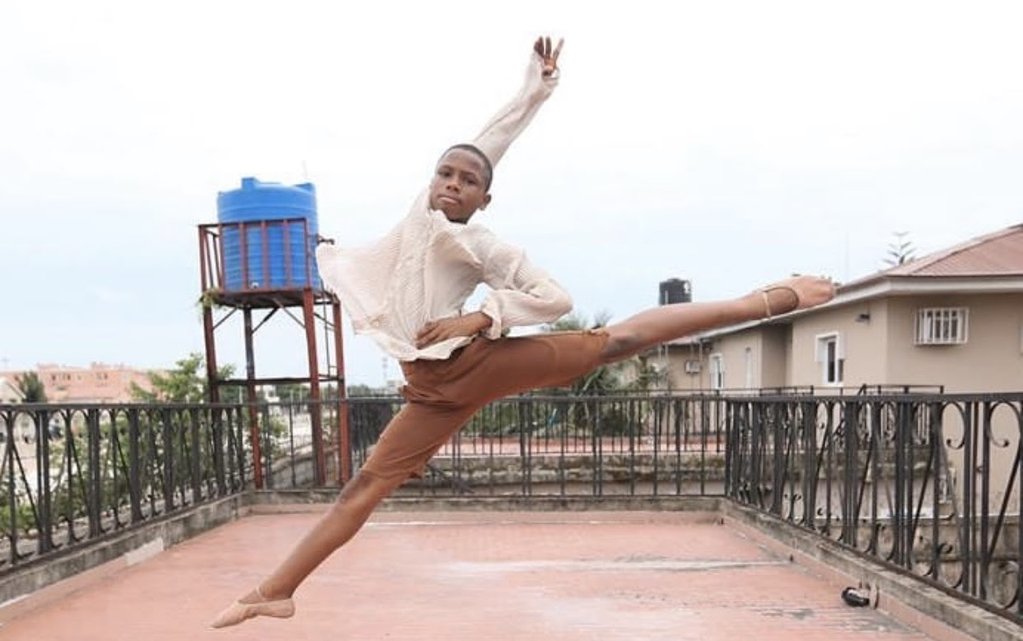 Everyone likes to hear a good story, especially one with a happy ending. This story is about an African ballet dancer, Anthony Mmesoma Madu who captivated the world with his ballet dancing skills. It all started when a viral video surfaced online with Anthony dancing in the rain. Subsequently, lots of Hollywood celebrities including Viola Davis shared the video.
The 11-year-old ballet dancer has been offered scholarships by top ballet schools including the Jacqueline Kennedy Onassis School at American Ballet Theatre in the United States. He is currently attending an online class with the American Ballet Theatre in New York. However, he will move to the US in 2021. In an interview with the BBC, the ballet dancer said,
"Where I live there are no male ballet dancers like me. When people see ballet they think it is only for girls. They don't know that it is not only for girls. How I want them to see me is when I am dancing they know that there is a male ballet dancer. I dance ballet because I love dancing. The feeling that comes over me, is as if I am dreaming. I feel very happy because the viral video has brought so many opportunities. Since then, I won a scholarship to go to the US in the year 2021."
Where it all began for the young ballet dancer
Leap of Dance Academy, a brainchild of Daniel Owoseni was founded in 2017 to cater to children whose parents are unable to afford enrolment in pricey dance schools. To these youngsters with a passion for ballet dancing, it was a dream come true. Owoseni is a remarkable dream-maker who coaches free of charge. Perhaps, his motivation comes from his own similarly humble beginning. He was unable to afford dance classes too. However, he was able to become a ballet dancer by teaching himself using YouTube.
The following quote from the Leapofdance Instagram page reflects Owoseni's passion: 'With very little or no resources our kids are training to be the best they can. This is not to bring down anyone but to show their high level of dedication and commitments to our program. Who wouldn't be proud of them?' After Anthony's video went viral, myriad opportunities opened up for the pupils of Leap of Dance Academy. In an interview with BBC Owoseni said,
"I am so excited and I am so thankful for the opportunities that have been presented to us after the viral video. Now the kids are in different summer programs of different very top-notch ballet schools in the world. It's just so many juicy, amazing offers. For myself, I am actually in the American Ballet Theatre (ABT) National Training Curriculum course. My future plan personally is to make sure the academy is situated here so that more talents can grow here."

When childhood passion meets supportive parents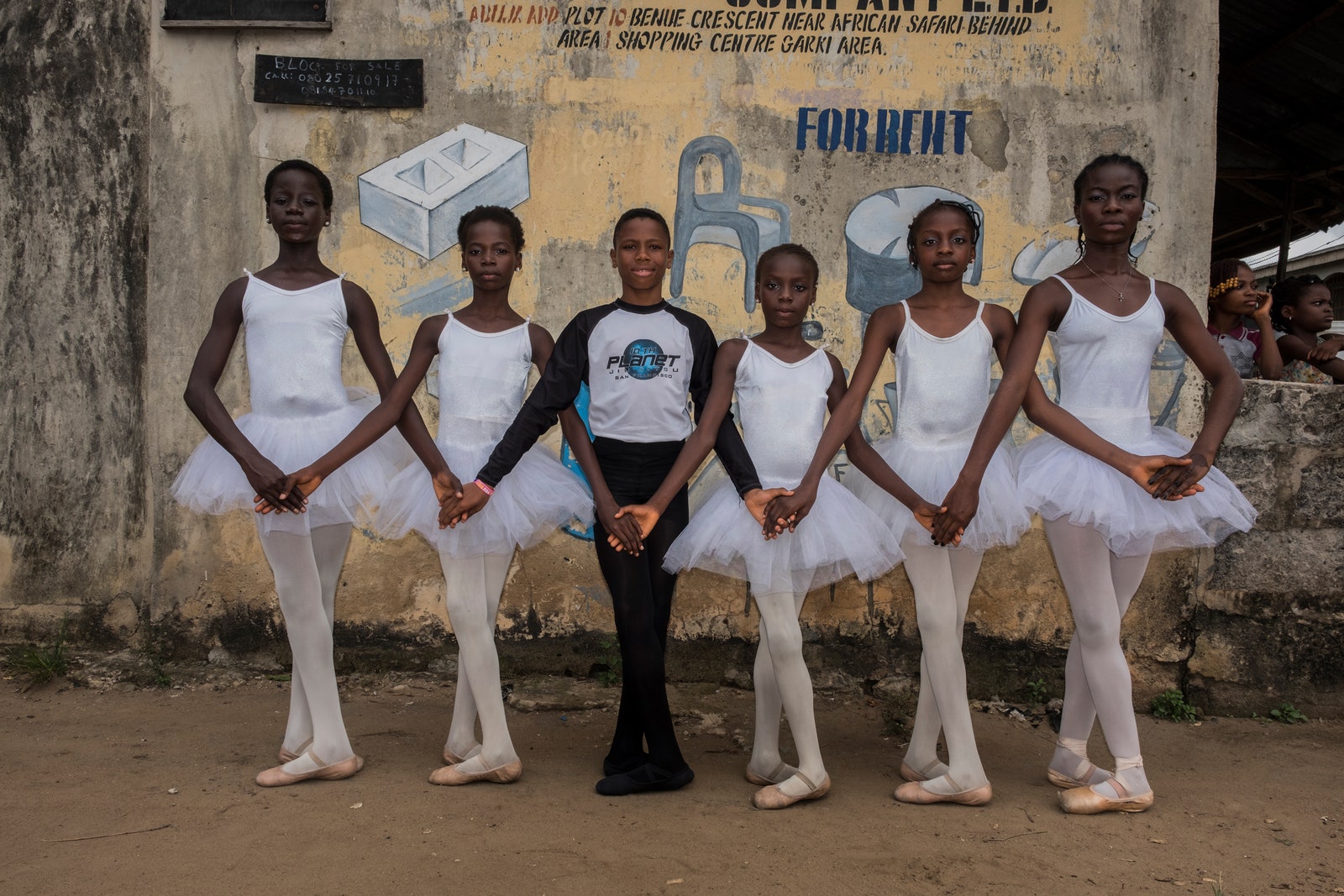 Some African parents are guilty of forging a career path for their children. Doing anything contrary to what they want is strictly forbidden. Unlike rigid African parents, Anthony's parents allowed him to chase a dream as a ballet dancer. Inasmuch as dancing is an intricate part of African culture, ballet is strictly foreign.
Anthony's parents have set a good standard for other African parents in supporting and nurturing the gifts that their children manifest. Ballet dancing is considered a feminine pursuit, and male dancers elicit adverse reactions. Perhaps, his parents were under pressure to stop him too. However, with the turn of event they will be proud of their decision.
It is only by encouraging and motivating a child that he/she can attain his/her full potential. This is a lesson every parent and aspiring parent need to learn. Are you currently chasing your childhood passion? Did your parents carve a career path for you? You can tell your story using the comment box below.