From A Subway Singer To American Idol. The Inspiring Story Of The Liberian-American Artist Just Sam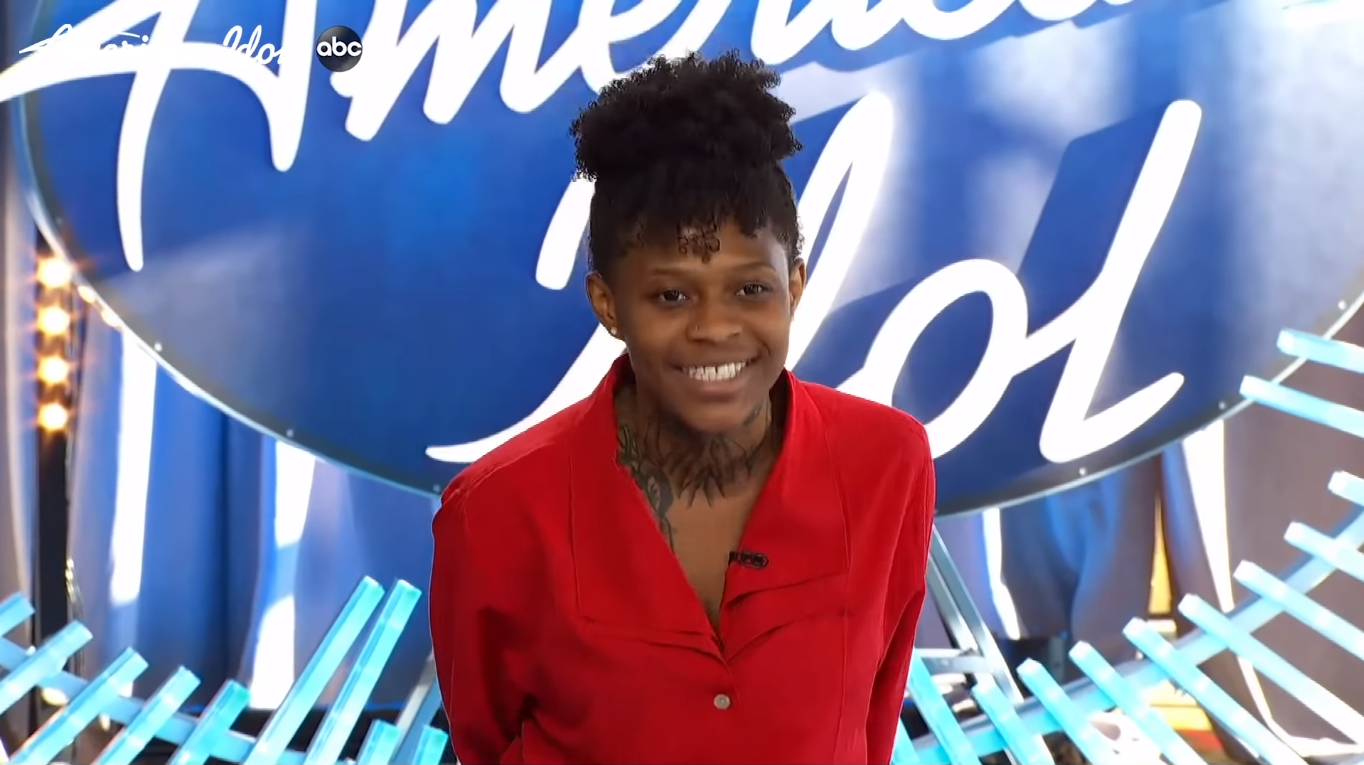 Have you ever had a dream so real that it makes you cry each time you talk about it? From audition all the way to the top 20, Just Sam, cried out her heart each time she talked about her dream. Her motivation? To make her grandmother proud. Before coming to audition for American Idol, Samantha Diaz who goes by the stage name Just Sam was a subway performer. People gave her tips which were just enough, according to her, to pay her bills.
On Sunday night, May 17, 2020 everything changed in the most unusual way. As the United States went into lock-down, events had to make adjustments and the American Idol was no exception. The last few episodes of the show had to be streamed remotely. This was the first time ever that live performance was ditched for remote streaming. With no fluff and fuss, Just Sam was able to deliver a performs of "Rise Up" by Andra Day that earned her the topprize.
It all began with an uncertain background
Just Sam barely remembers her parents. The person she calls grandmother adopted her and her sister when she was just 6 years old. She lives with her grandmother, Elizabelth, at the Frederick Douglas Houses in Harlem, New York, USA. Life has never been easy. However, Elizabeth still manages to send money home to support a hospital project in Liberia.
ALSO READ: Kechi Okwuchi Did Not Win America';s Got Talent But She Won Our Hearts
Just Sam stepped into her first Idol audition afraid and emotional. She had to apologize to the judges twice and beg for a chance to start all over again. She literately grew through the show, becoming more confident all the way to the end. Prior to her Idol journey, she said her grandmother was her inspiration. In an Instagram post, she said,
"My grandmother is the only woman on this earth that really truly knows me. I thank her so much for that and never giving up on me. I'm going to be big someday and that's all thanks to her. Right now all the moves I'm making is for my grandmother. She's going to see me on TV someday. She's never ever going to have to work again."
One thing that is certain. Her days as a subway singer is over. For her grandmother, it is an entirely different aspiration. When her granddaughter asked her what she wanted, her response was emotional,
"I don't want anything personally, but if you could finish building that hospital that will be enough for me. Not many people go back to Africa/Liberia and do something actually permanent. People will go and give money and show a movie video, then, they are gone."
ALSO READ: See How Nigerian Reggae Dancehall Musician, Patoranking, Wants To Inspire Future African Leaders
Just Sam's story is a reminder of the place of parental love
Just Sam grew up while her mother was in prison. However, Elizabeth believed and loved her so much. It all boils down to the communal spirit that still exist in Africa. It is an inexplicable love that refuses to be caged. Even though they were cities apart throughout the show, they still managed to stay together, thanks to technology. After her final rendition, Just Sam was wielding a tablet in one hand and a microphone in another. Displaying on the tablet screen was her grandmother, jubilant, crying. Just Sam said,
"I just want to say, grandma, I know this is super over welcoming for you but this has happened, is not a dream, I was thinking it was a dream but is not. People like us can do it, here I'm, a walking testimony, Grandma I love you so much and want you to know that this is for you and thank you America."
Just Sam hopes to build a modern hospital in Liberia to honor her Grandmother. This will also impact the lives of many. Also, she thanked her fans in Liberia particularly Kreative Mindz Television (KMTV). She said she owes the prize to all her supporters in Liberians and Africa. She said,
"Oh!!, I just want to say thanks so much to everyone that has been supporting me, rooting for me sharing my post, the love, and positive energy, thanks to everyone. My grandmother, who has been doing literary the most for me, I'm so grateful."
What next for Just Sam?
Winning the American Idol comes with a price of $1 million. Prior to that, Just Sam was worth around $100. The American Idol 2020 made a short documentary about her called "Sam, Underground". Going down memory lane, previous American Idol winners or participants have gone ahead to make a name for themselves in the industry. The most remarkable was Jennifer Hudson who finished seventh but went ahead to become an Oscars winner.
Just Sam's music career has already begun. A day after winning the 2020 American Idol, she signed an exclusive record deal with 19 Recordings owned by Hollywood Records/Industrial Media. She is expected to begin work on her post-idol album. This album will likely set the tone for the rest of her career.
Really, we live in a very difficult time. First, it was COVID-19, then, protests following the death of an unarmed black man. However, we decided to retell this story as a reassurance that better times lie ahead of us. What unites us is greater than what divides us. Like Samantha Diaz, you too can be the next Idol in your own field. Keep Pushing. Never Give Up!