Yomif Kejelcha Has Set A New 1-Mile Indoor World Record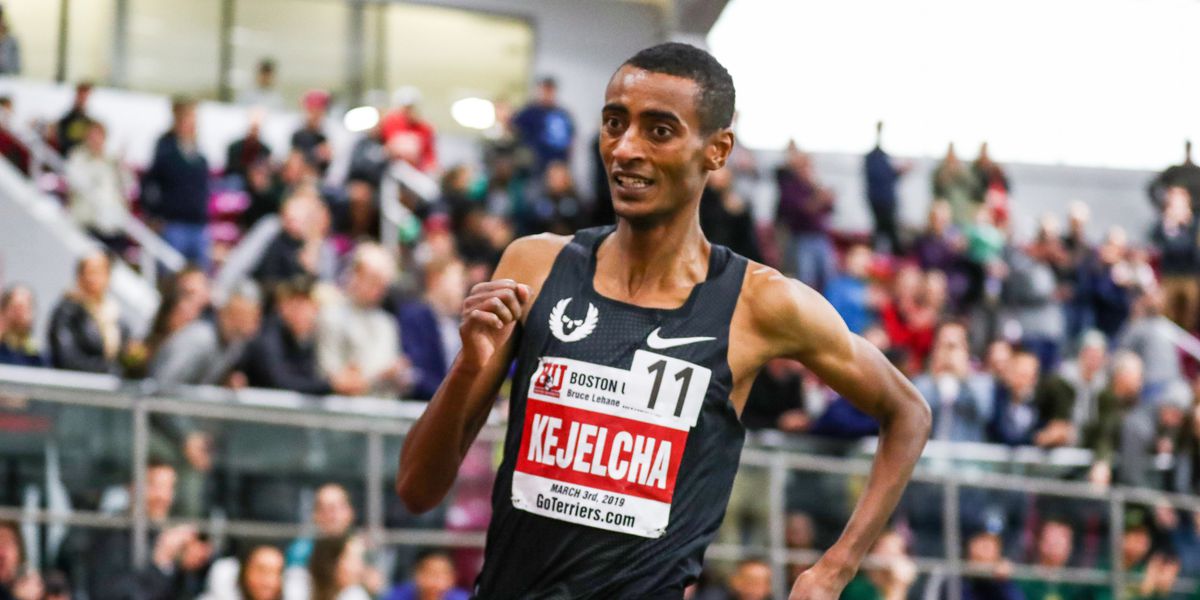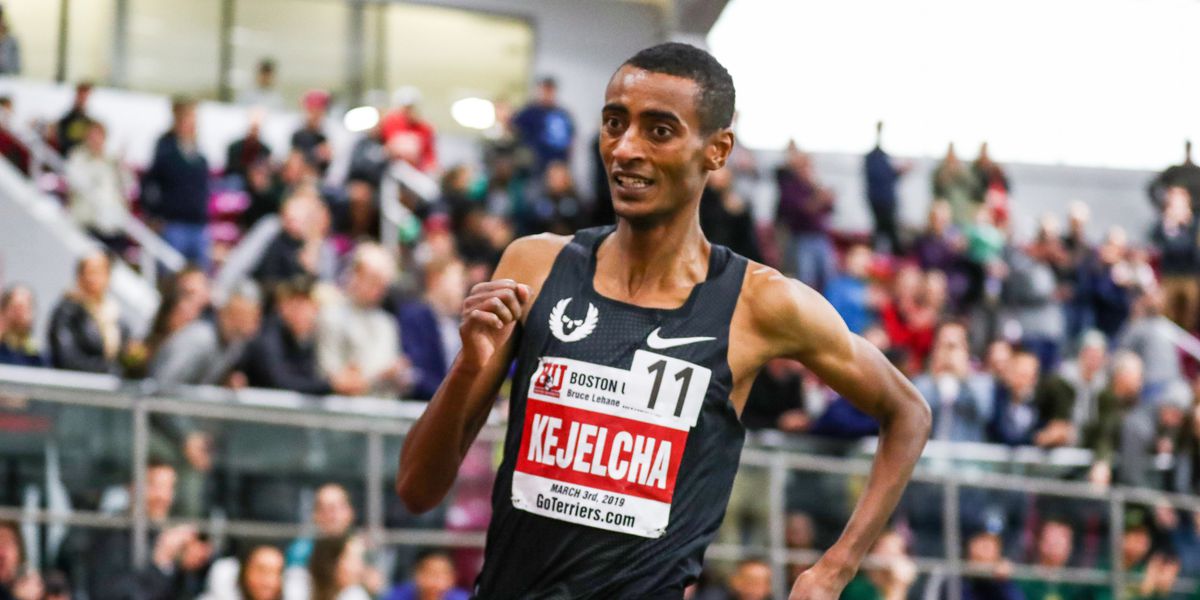 Ethiopian Yomif Kejelcha on Sunday 3rd March set a new 1-mile indoor world record. The previous record was set in 1997 by Moroccan Hicham El Guerrouj. Yomif Kejelcha finished at 3:47.01 to break the previous record of 3:48.45. Three weeks earlier, Kajelcha came close to breaking the record but missed by hundredth of a second with a time of 3:48.46.
3:47.01 NEW INDOOR MILE WORLD RECORD!

@OregonPJT

Full race: https://t.co/vhgLVVi1OR pic.twitter.com/do4bCgJJ5H

— RunnerSpace (but wearing a 😷) (@runnerspace) March 3, 2019
The 21-year old runner trumped the former record by 1.44 seconds in Boston. Yomif Kejelcha who is a two-time champion of 3000m came to Boston with the intention of breaking the 1500m and 1-mile world record. Although he missed the former, his split time of 3:31.25 is the third-best all-time indoor behind Tefera and El Guerrouj.
Yomif Kejelcha' lap performance at the race
The race began with Sowinski, the indoor bronze medalist leading. However, Kajelcha got his big break from the pack after the first 409 meters. The indoor 1-mile record is one of the longest in tracks and field. Yomif Kejelcha cruised through the 809m in 1:52, leaving no doubt about his intention. He hit the bell at 3:18.54 and ran a time of 28.47 in the last lap to break the 22-year old record. Second-placed Johnny Gregorek also put himself second on all-time America indoor list with 3:49.98.
https://t.co/C3mLNgzQ7n
After crossing the finish line, Yomif Kejelcha did not hide his joy. The moment the result was displayed on the scoreboard he did a series of celebratory jumps amid the cheering crowd. This was a clear contrast to his mood after the Millrose Games miss on February 9. Yomif Kejelcha's current record shows great improvement from his 2018 season.
Other Africans that hold world records
Africans fare well in the track and fields and Yomif Kejelcha is another addition to the record book. Both in the male and female categories, a large number of Africans hold the world record. In the indoor men's category, Ethiopian Kenenisa Bekele holds both the 2000 meters, Two miles, and 5000 meters world record set in 2007, 2008, and 2004 respectively. This also makes him the highest African world record holder in the indoor long-distance category.
In the female category, Ethiopian Genzebe Dibaba has no rival in the long-distance race. Dibaba holds the world record for 1500 meters, 1-mile, 2000 meters, 3,000 meters, Two miles, and 5,000 meters. However, her most recent record was in 2,000 meters in 2017.