15 Braid Updos For Your Natural Hair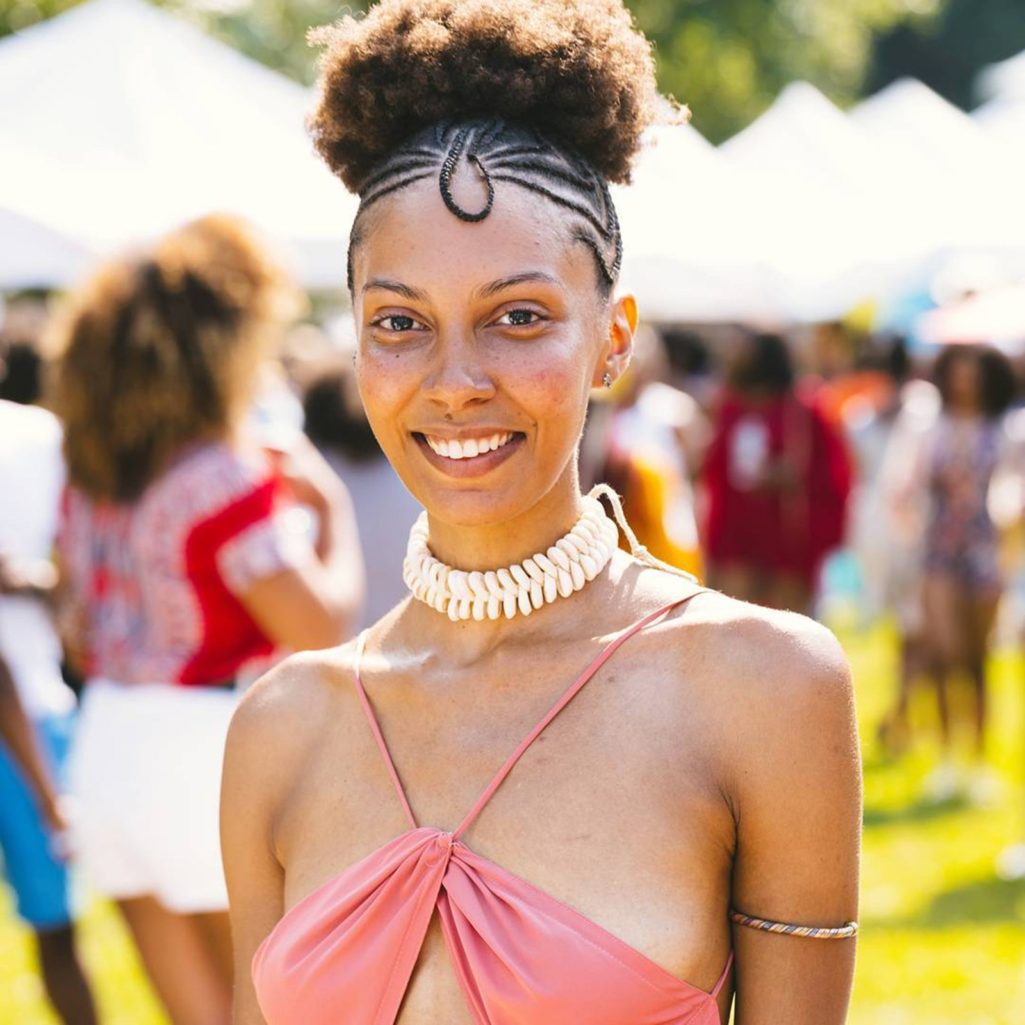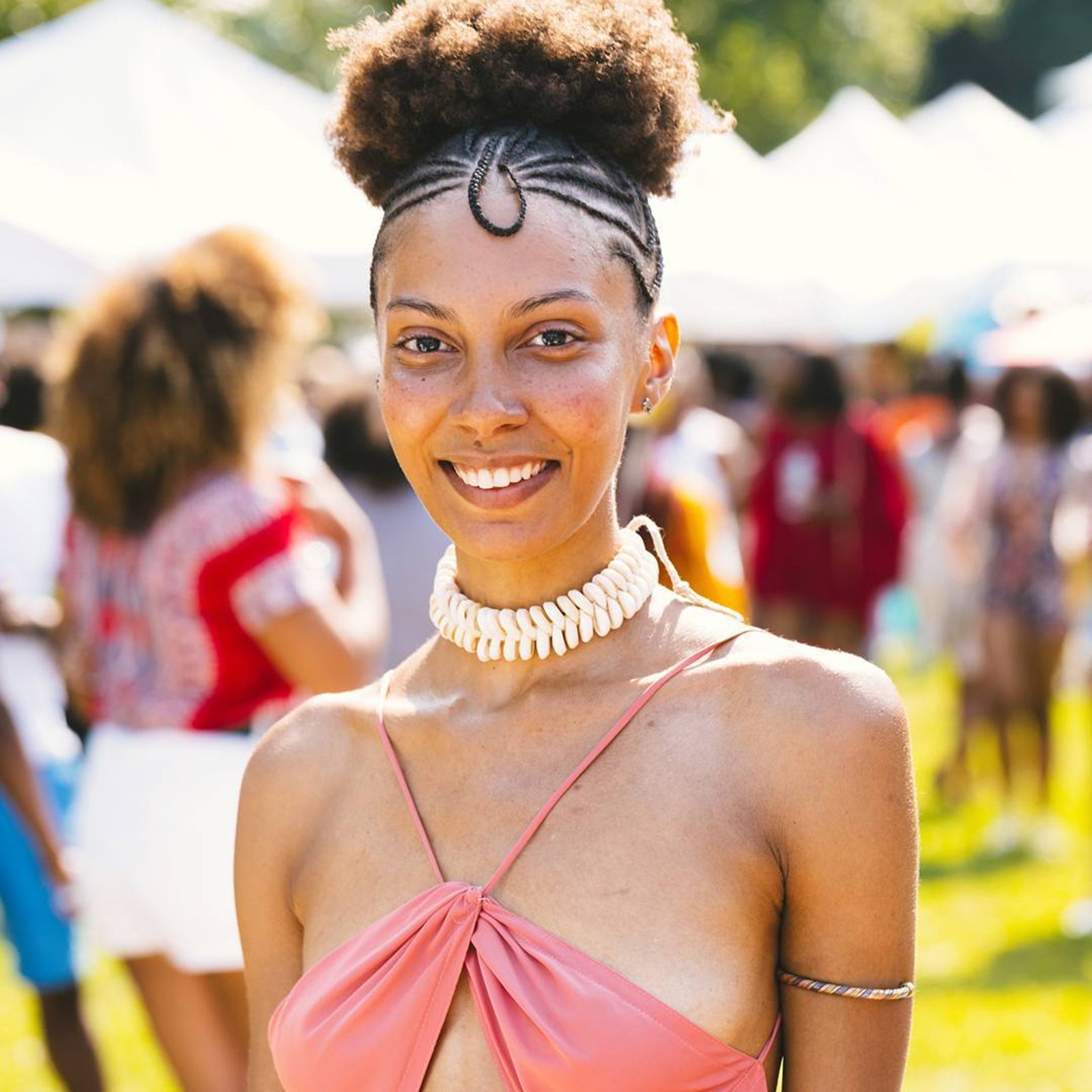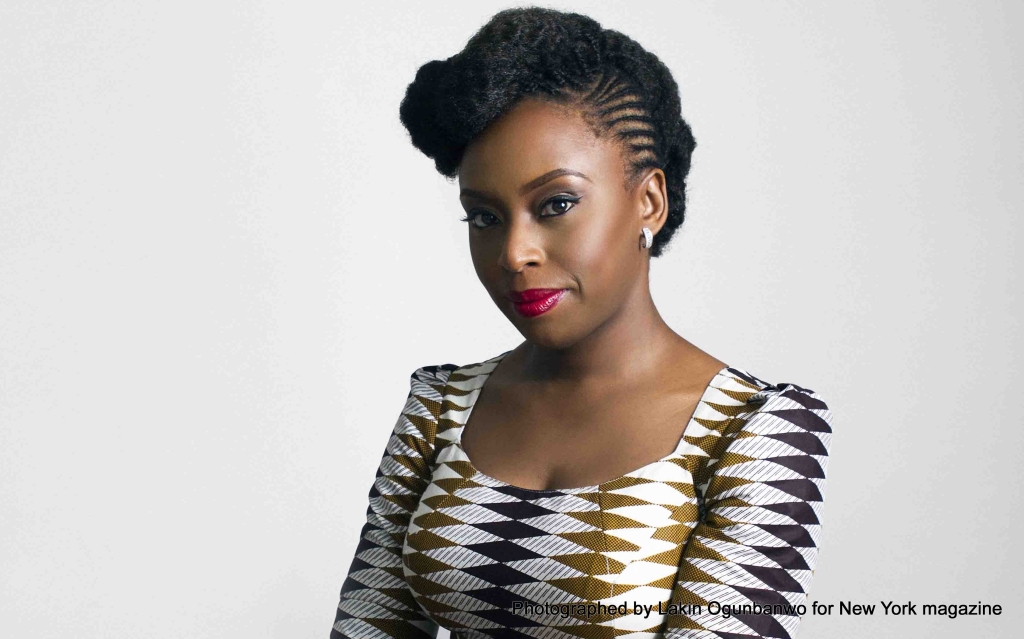 Variety is the spice of life. When life is mentioned in this cliche, having different hairstyles is inclusive because they give a different feeling and boost the confidence of the wearer. In this episode, you will see different braid updos that are friendly to your hair and change your facial features for the better. Some of these hairstyles may need the professional expertise of a hairstylist. Nevertheless, you can never get over the attention of the public if you wear any of them. Let us get started.
1. Fiyah Bun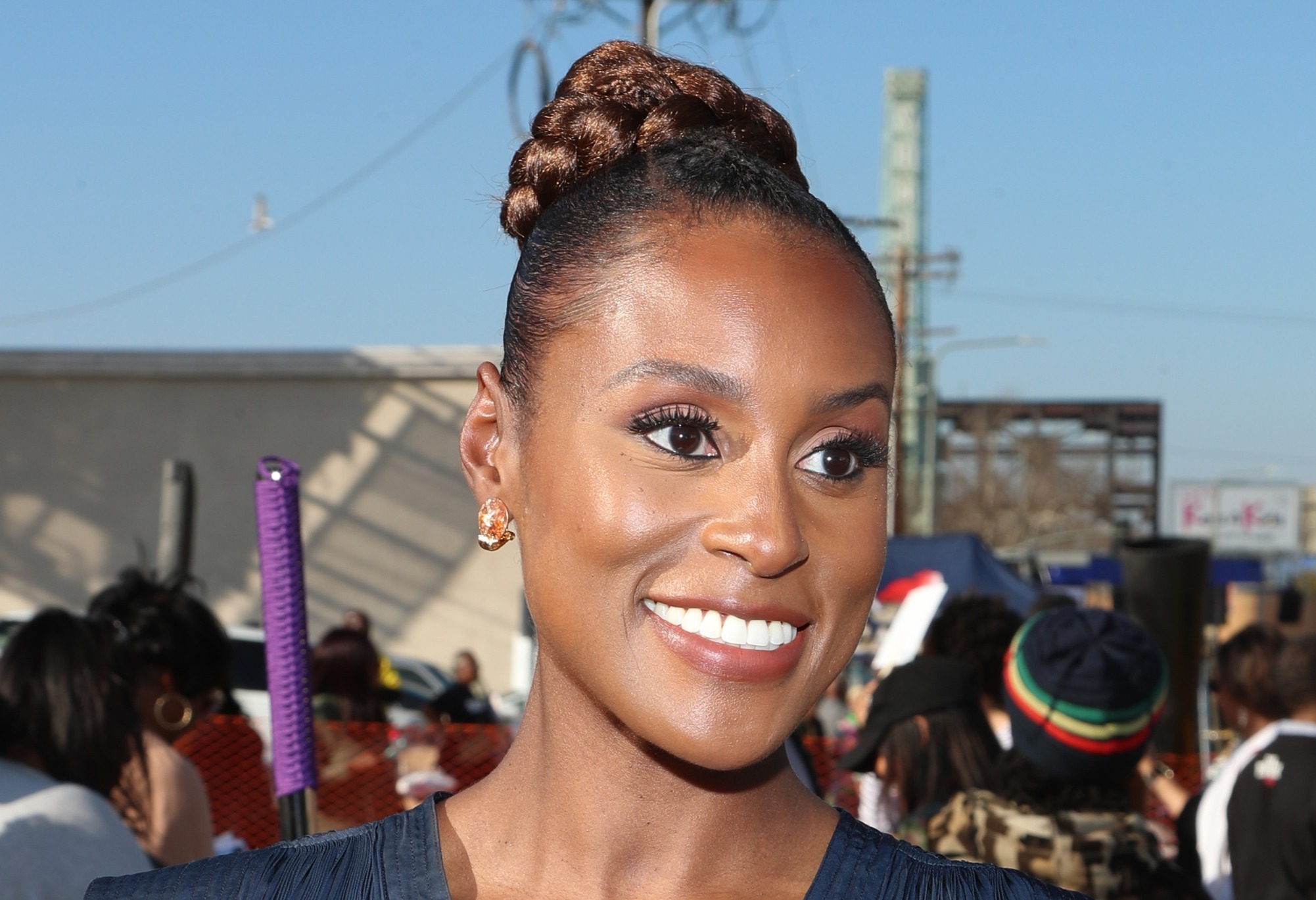 This is an alternative form of spelling "fire". It gives a superior sense of confidence to any lady that wears it. Moreover, it can be worn to any place, be it a party, work, or a casual beach appearance. Don't forget to wear a broad smile when the compliments start pouring in.
2. Fulani braid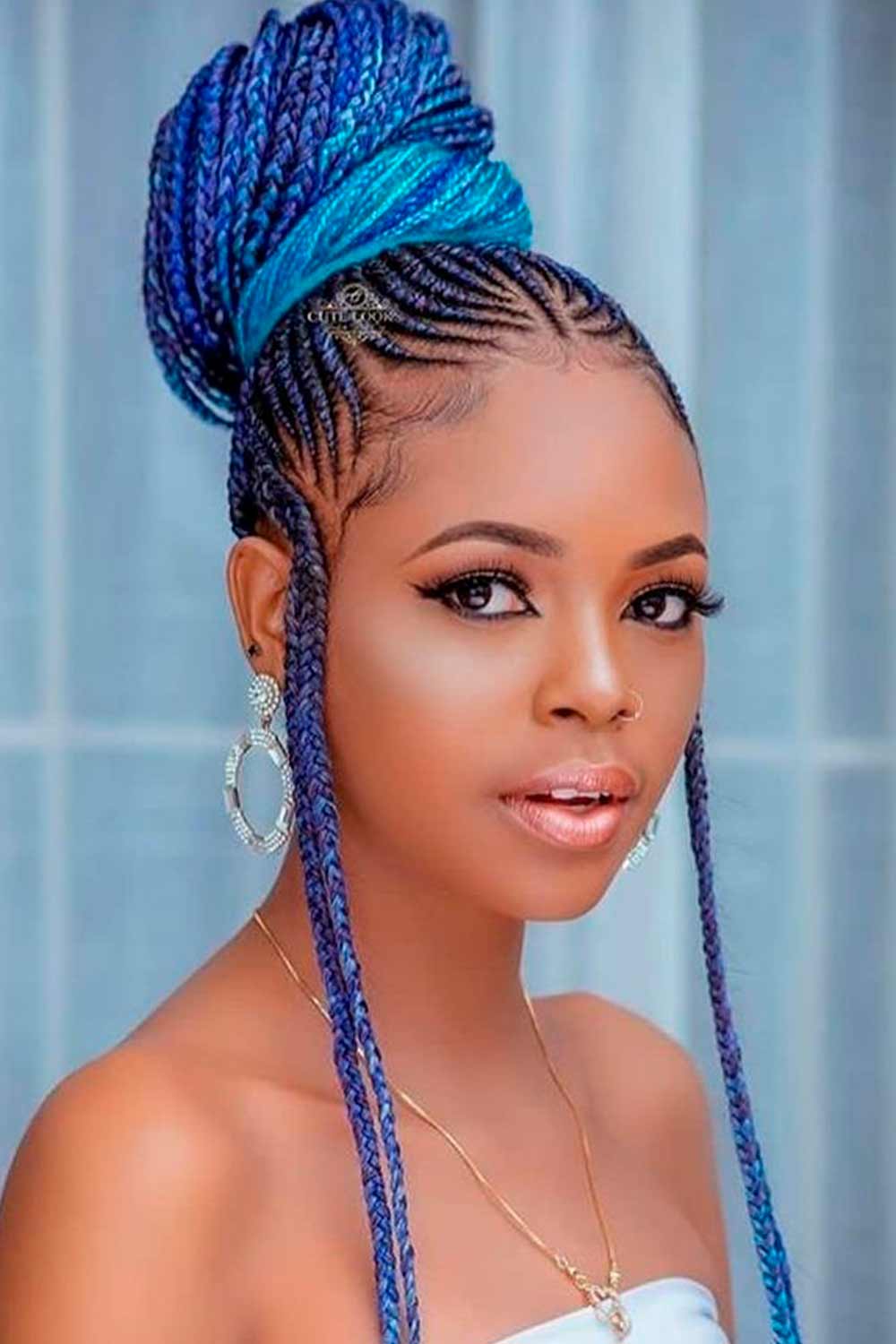 When some people attribute beauty to Fulani females, their hairstyle is sometimes the ultimate draw. The Fulani ethnic group in Africa carefully selects hairstyles that reveal the facial endowments associated with their tribe. This particular hair has most of it plaited into a bun while two strands from each side flow freely on each side of the face.
3. In the Loop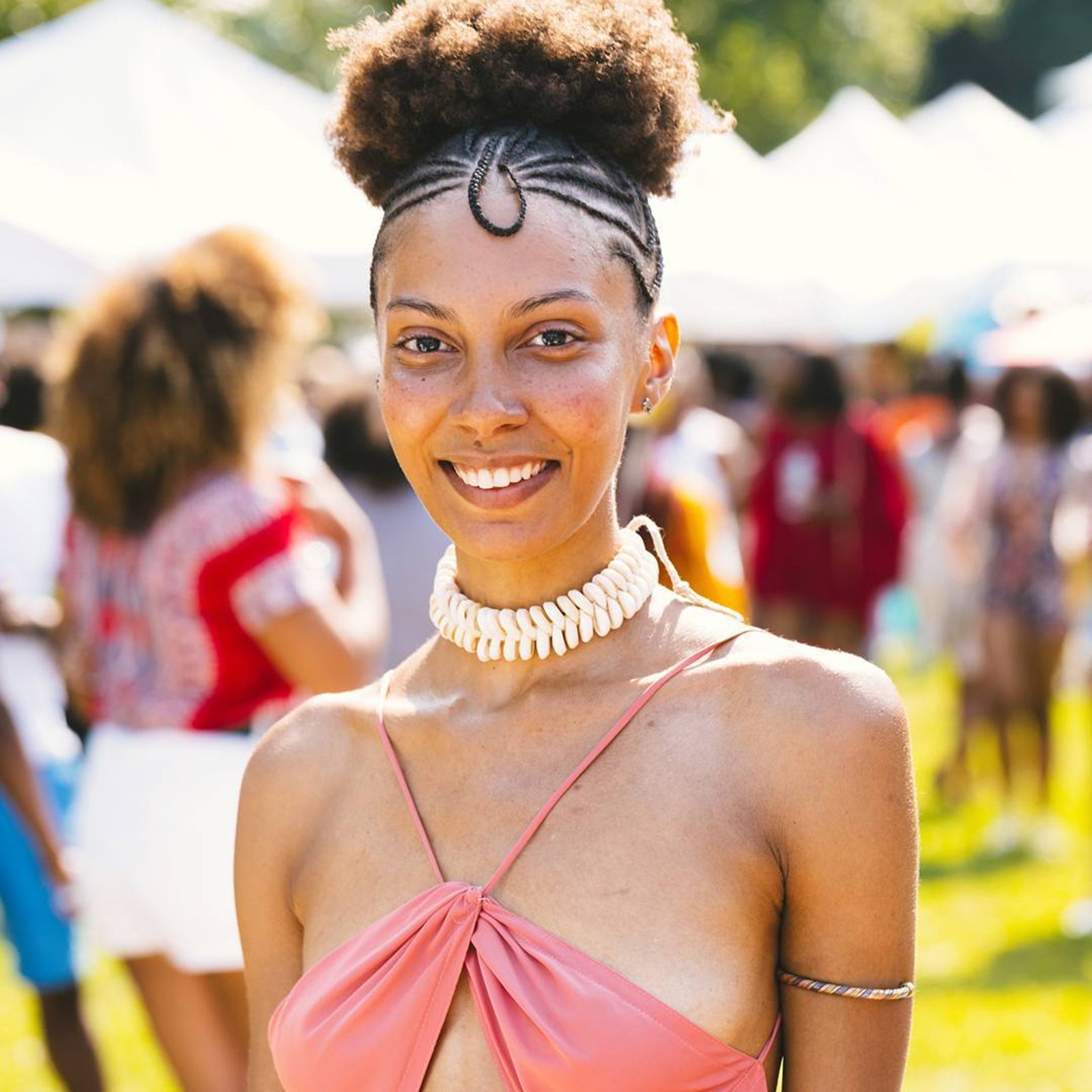 This is also similar to the Fulani hairstyle. The name of this hairstyle is derived from the loop made at the forehead. The hair is plaited into almost what looks like an arc and converges at the center of the head where they end in a fluffy bun. This is a popular braid updo in Western Africa.
4. Stunning braid twists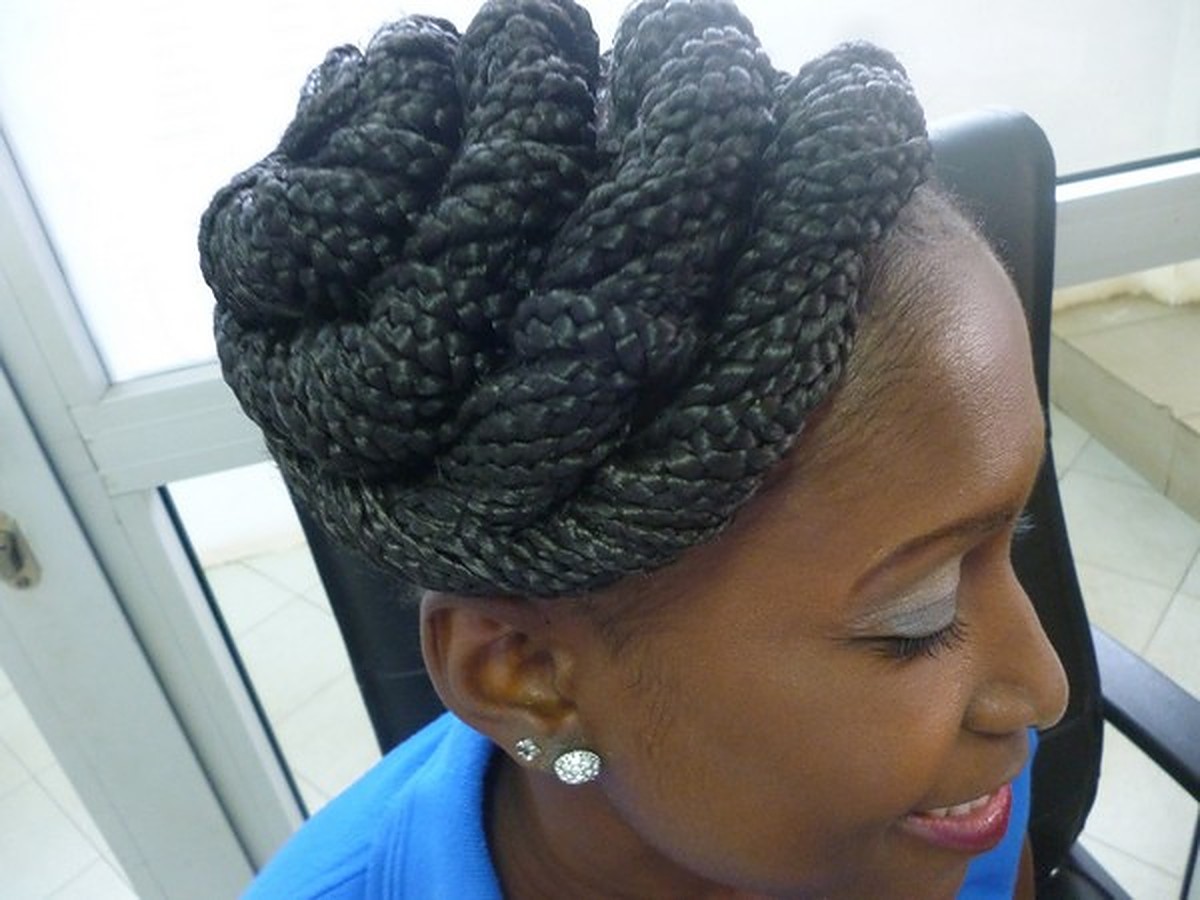 This kind of hairstyle looks like a spiral coil hung fittingly on the head. Perhaps, this is one of the braid updos where you will require the help of a professional stylist. This hairstyle is best for a person with an oblong face shape. If you have full long hair, this is definitely a style to try.
5. Reverse French Braid Updo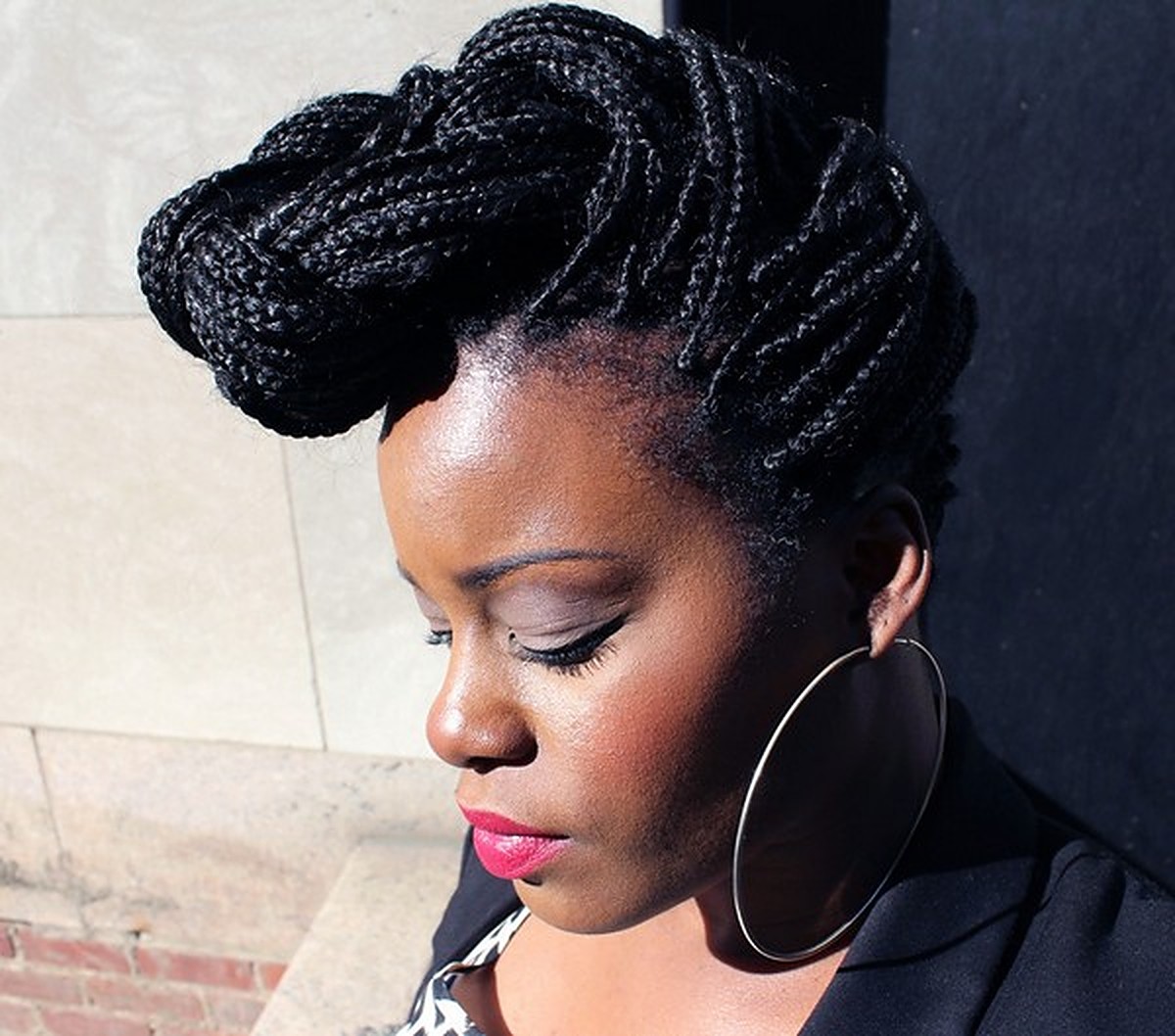 You can easily confuse this braid updo with a mohawk. However, it is a french twist in reverse. If you have a wide forehead, this might just be the perfect match that you have been searching desperately for. Furthermore, it is easier to work out, unlike others which may need a professional.
6. Afro Puff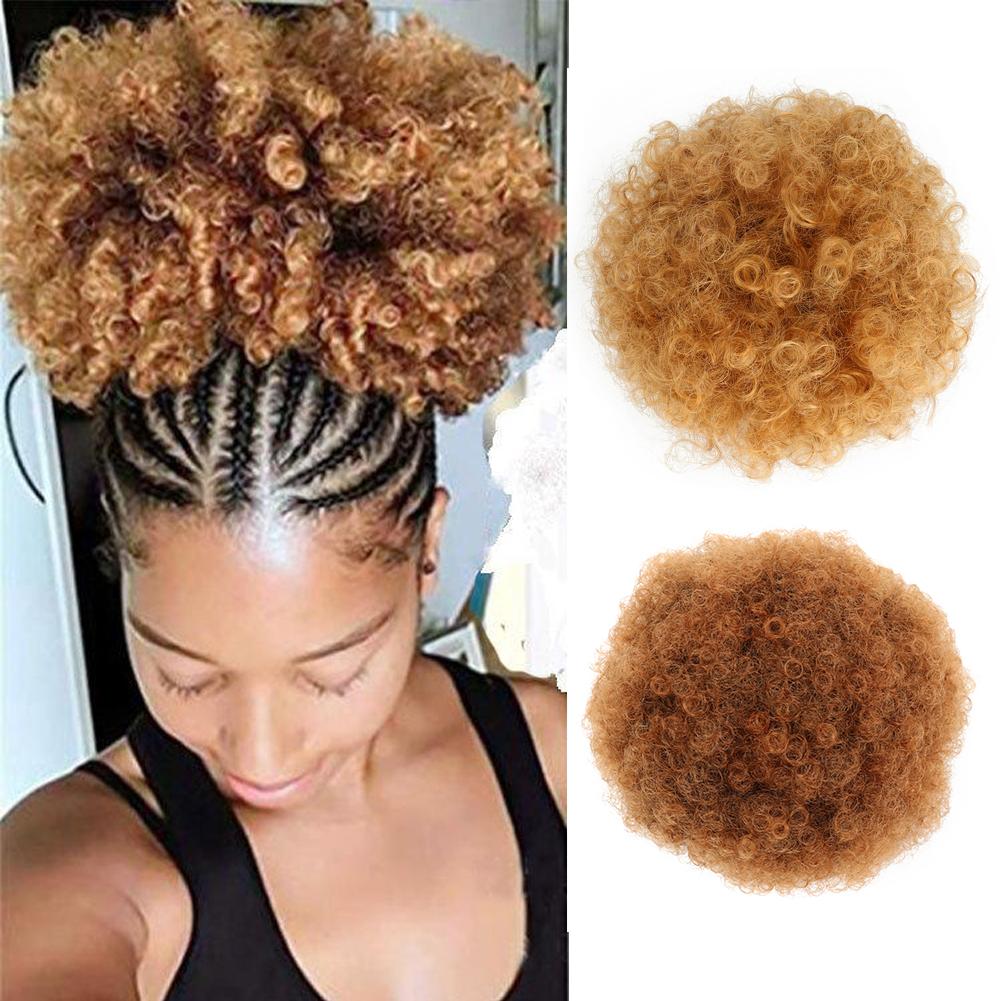 Here, a special kind of bun is attached to the cornrow to give royalty. The buns come in different textures, frizz, and colors and give the hair a cheeky finish. This is one of the updo buns you can achieve without the help of a hairstylist.
7. Thick Bun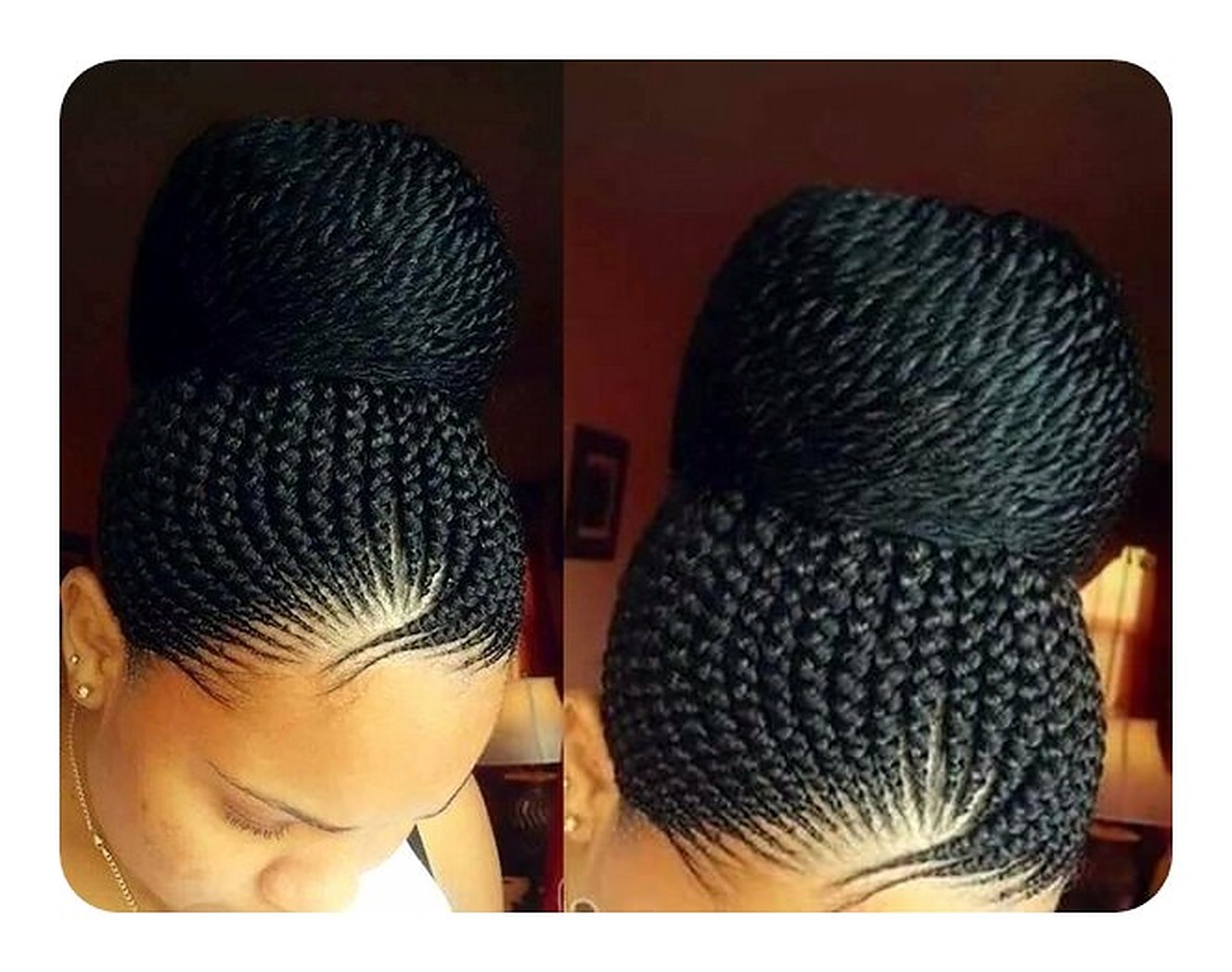 You need really long and thick hair to pull this off. This is a classy hairstyle that you can wear to work to suit all forms of formalities. Here, the closely knitted cornrows are tied together to form a bun. The closeness and tightness of the broad look really painful right? Share your thoughts in the comment box below.
8. Fancy Bun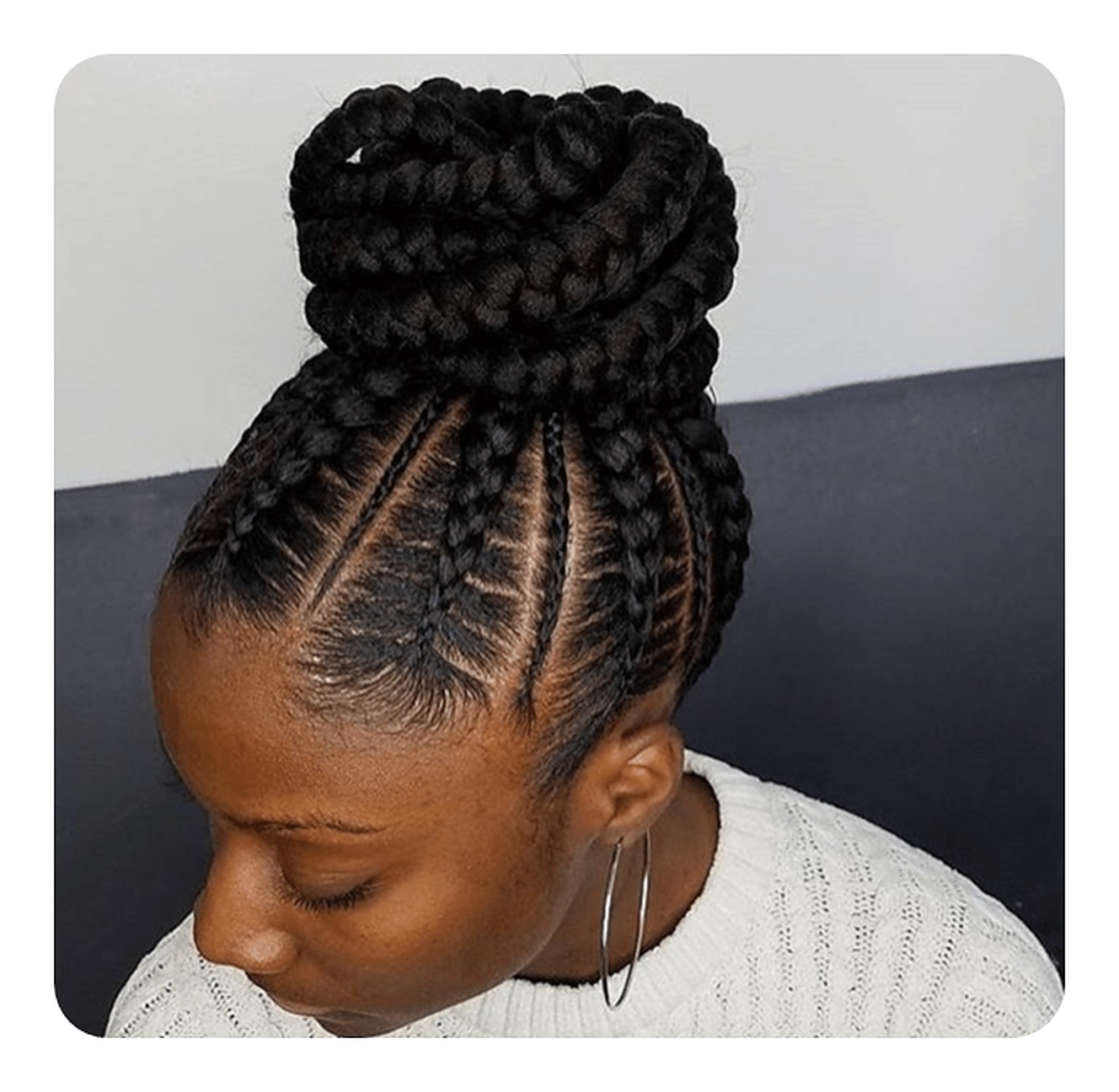 This is just like thick buns but has much space in between the rows. It looks more comfortable and gives you enough space between braids to get creative. People prefer fancy buns because it encourages aeration and at the same time, it gives that classic fashion feeling.
9. Ghana Huge Bun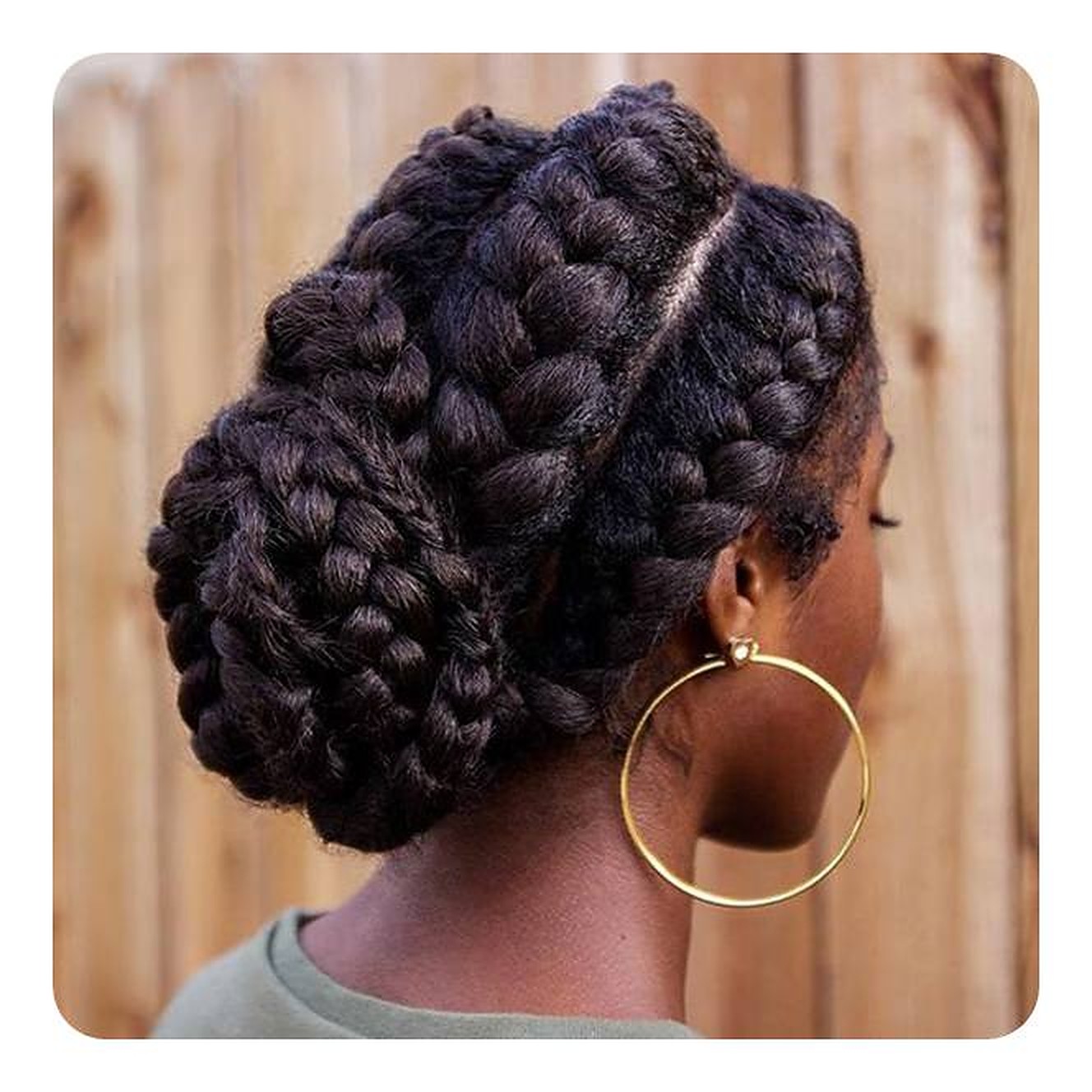 Despite its popularity in most African countries, Ghana claims to be the originator of this weaved braid. It is in a special category of its own in the sense that its buns is found just above the neck. The size of the braids is so huge that you will never pass unnoticed.
10. A Blast from the Past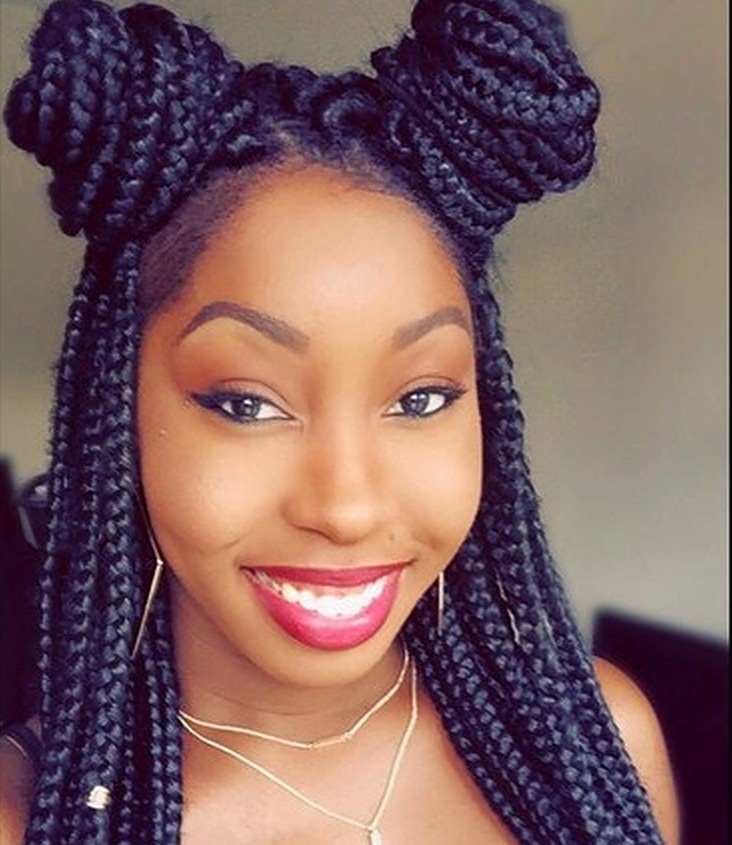 Though the name of this hairstyle sounds a bit esoteric, it is nothing to worry about except that two buns were made to look like horns by folding the braids. Call it a pigtail bun and you won't be entirely wrong. It is fashionable for parties and casual occasions—but not for corporate appearance.
11. Beehive Braid Bun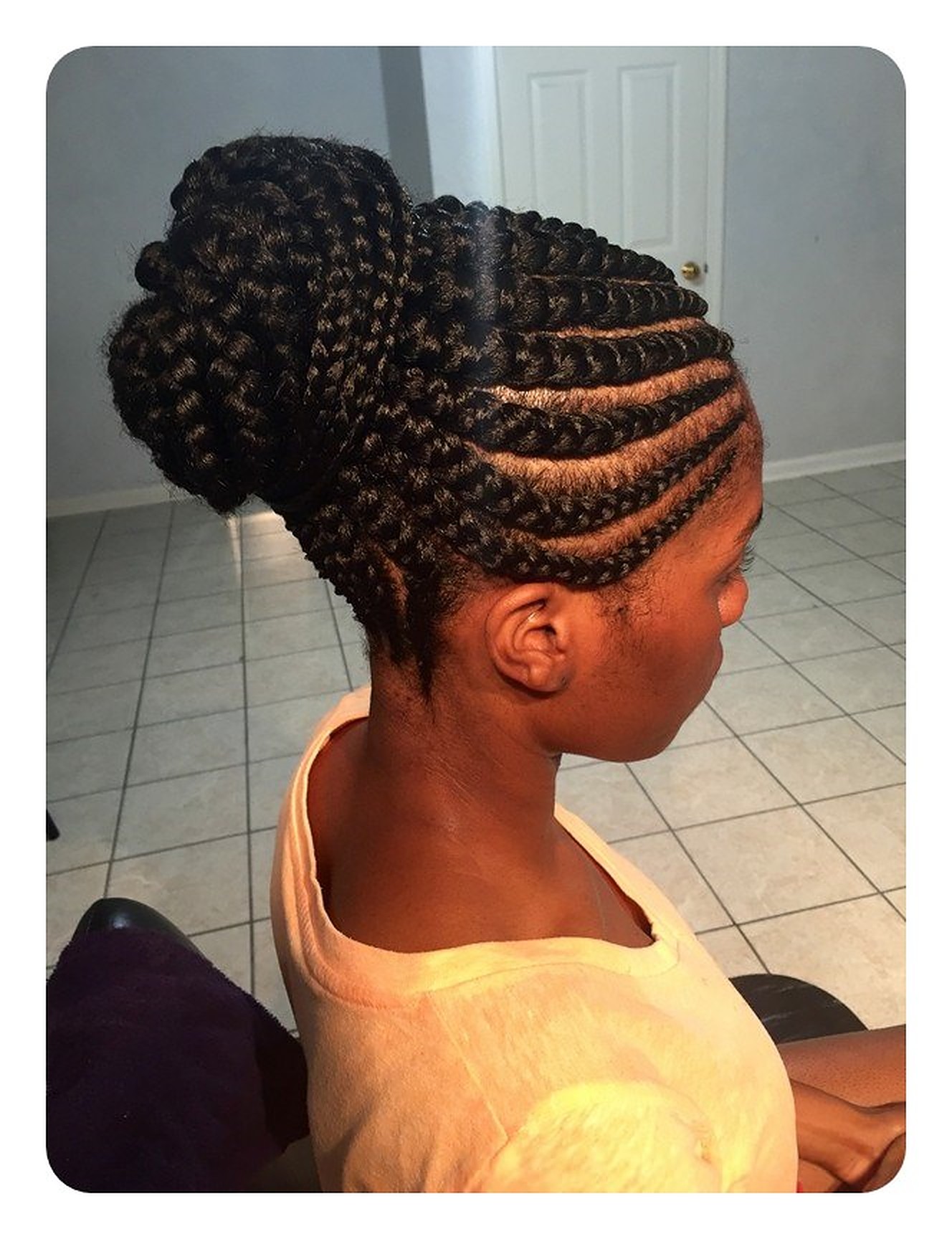 This is one of the commonest hairstyles to wear due to its simplicity. However, the simplicity of this hairstyle lies with its complex origin, beehive. It is a straightforward hairstyle where you plait medium braids and bring them together in a high bun.
12. Braid with Shaved Sides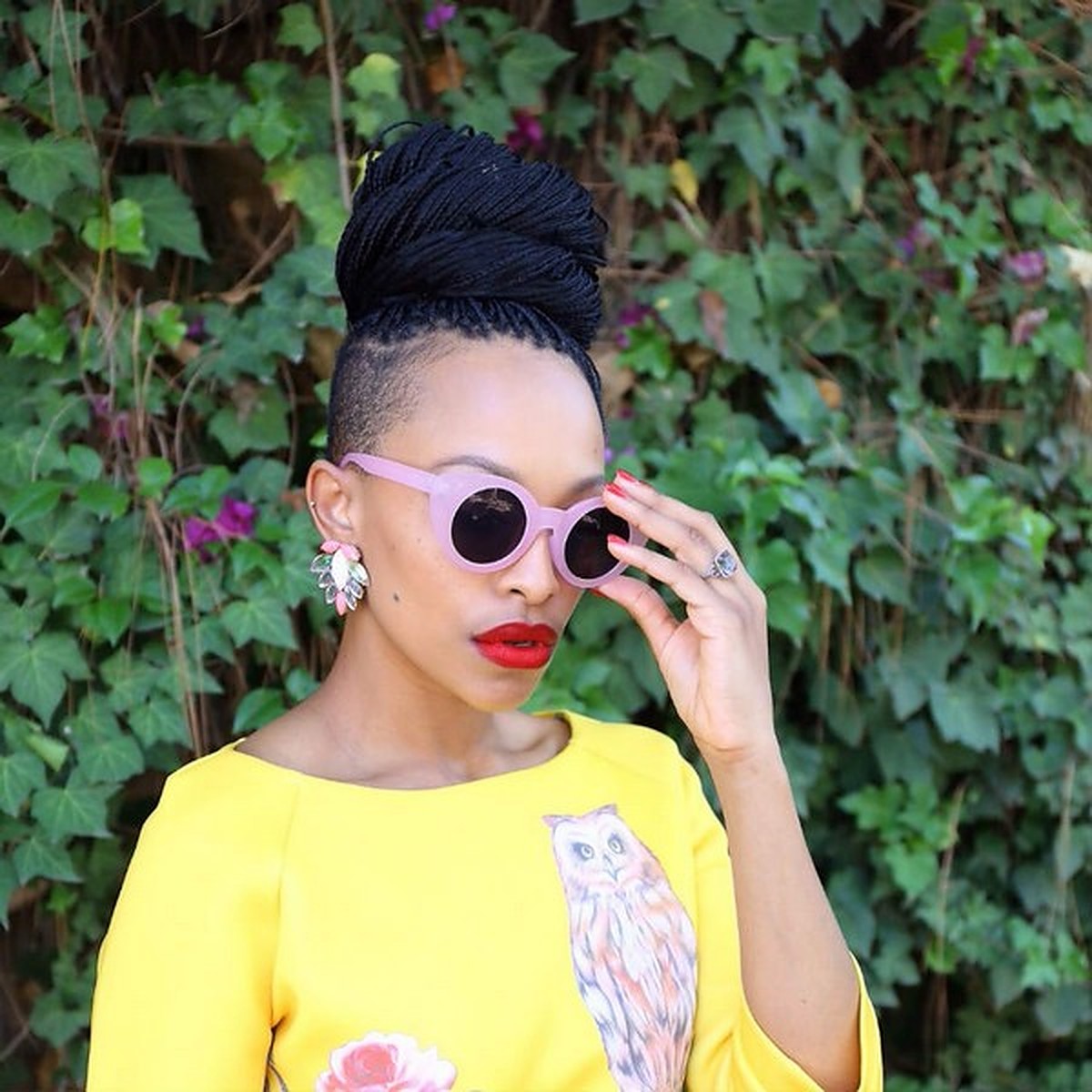 Want to look fierce like a rockstar? This is definitely an attention-grabbing bun that should be on your to-do list. If you did not notice anything here, this hairstyle is combination of lowcut and braid updo. The two sides are shaved while the middle is braided and packed to form a thick bun.
13. Twisty Braids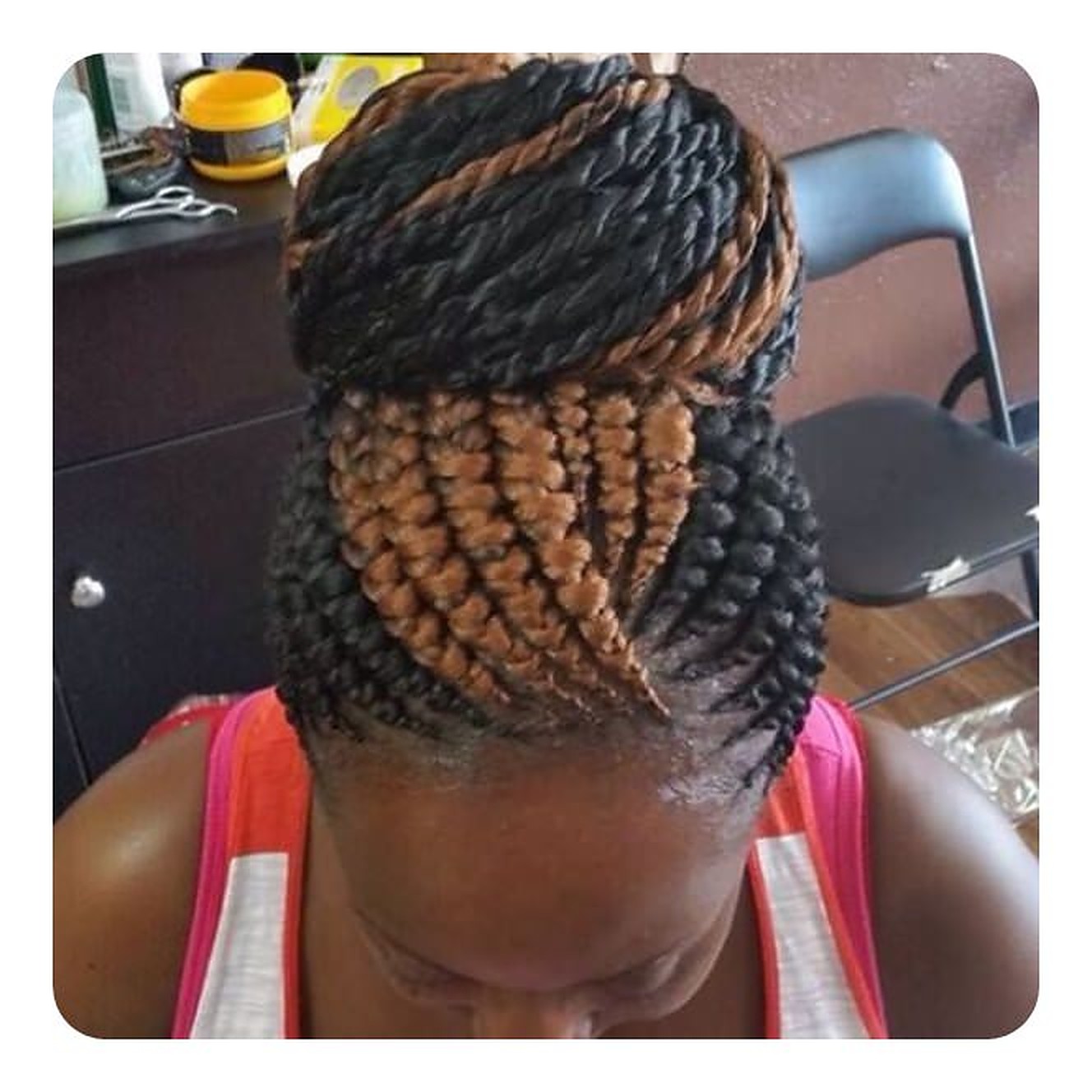 The peculiarity of twist braids is the intentional action of the stylist to twist the braids to give a new twisty trend. The braids are plaited to look as if they are emptying into the forehead. It is easy to plait and maintain as long as you want.
14. Stylish half-twist Bun
Instead of just pulling all the hair backward and folding them into a bun, you can make it more stylish with a half-bun. The whole hair is divided into two. The back is folded into buns and the front portion is placed into itself to give a trendy look.
15. Half up half down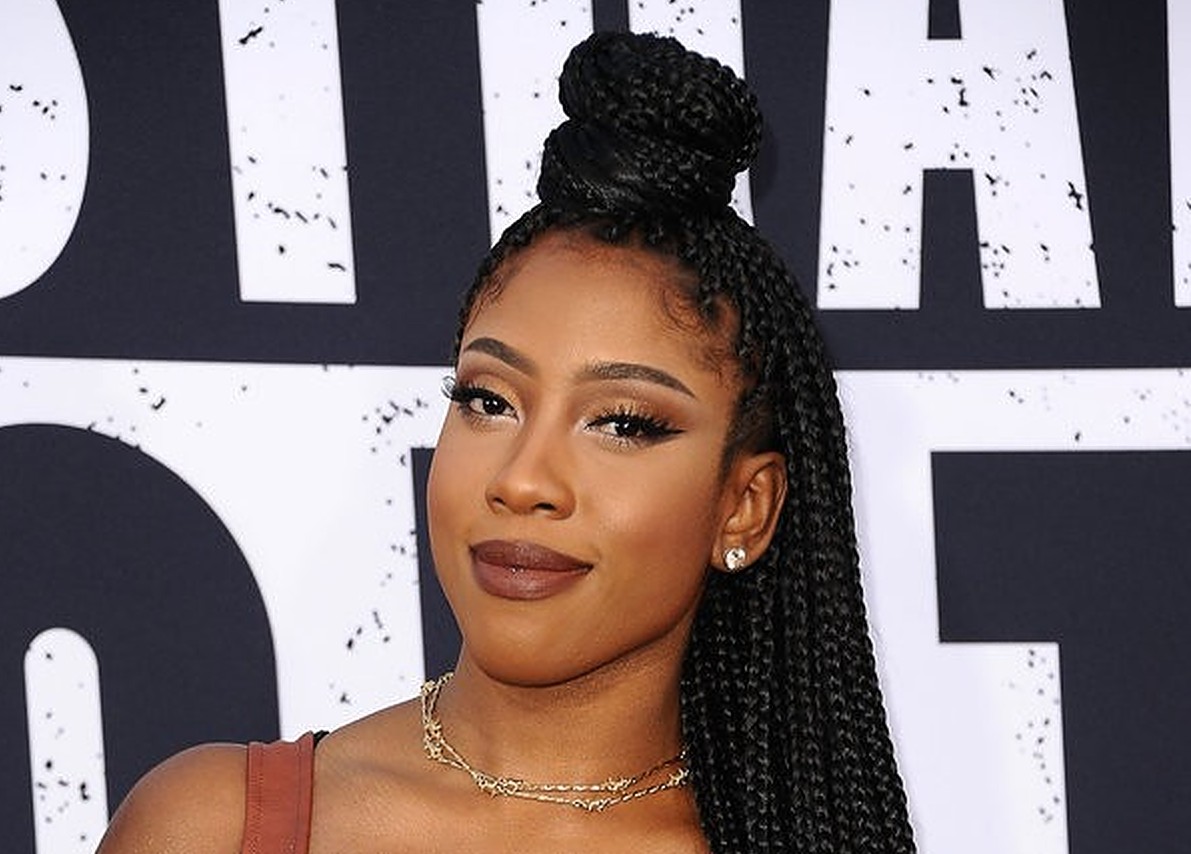 You may not really know what it means to be an amphibian if you do not rock this style. You can easily claim to be wearing buns and at the same time flaunting the full length of your hair. Experience two states at the same time with this fashionable hairstyle.
Conclusion
Having different options of hairstyles to choose from is a huge blessing. Also, besides the luxury of looking different every few weeks, you get to decide the image you want to project. Hopefully, you will find inspiration for your next look here. If there is any other trending braid updo that we missed, feel free to let us know in the comment box below.